Description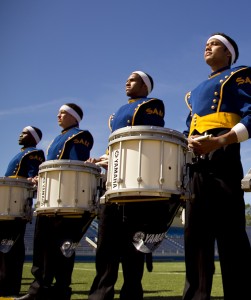 A new collection called "DRUMLINE JAM PACK" by Aaron Hines. This music can be used to perform by your battery section in the in stands for your football games or in between songs in your parade.
JAM PACK No. 1 – $35
Is a set of 5 battery cadences for your drumline. Great for those Friday night football games.
Level: Medium/ Grade 3
Instrumentation: Snares, Tenors, Cymbals, 5 Bass Drums.
Includes practice mp3s.
Jam Pack 1
http://youtu.be/watch?v=EM5x6PpM1-Q&w=300&h=200&rel=0